Now we know that this will not be to everyone's taste, but G&G Armament will be releasing later this summer an edition of their super GTP-9 in ROSE GOLD!!!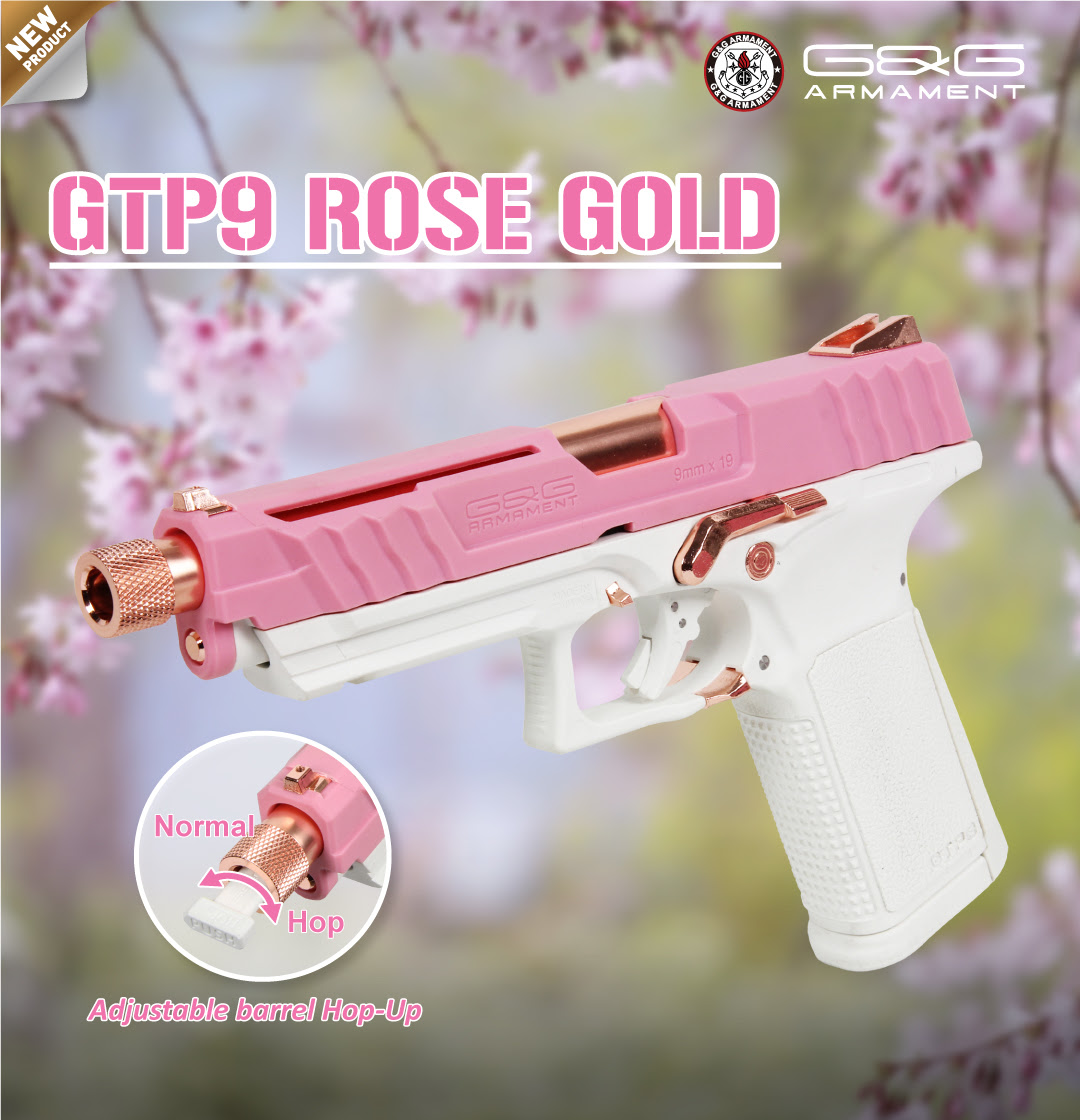 The new GTP-9 Rose Gold will feature their patent-pending whirl cylinder valve which helps reduce the frost built-up while firing, an ambidextrous magazine release, and a Picatinny rail to fit any flashlight or laser below the barrel.
A hop-up tool is located on the bottom of the pistol grip to easily adjust the hop-up inside the barrel, so you no longer need to remove the slide to adjust your hop-up. The GTP 9 Rose Gold comes in a hard plastic pink case with a speed loader, and extra backstrap, and G&G are even offering PINK BBs to buy too!
Available in late Summer 2020, contact your local G&G authorized dealer for pricing and availability today if this tickles your airsoft pickle!