As the C-19 crisis rumbles on, Airsoft Action continues to bring the latest news, reviews and articles to airsofters around the world!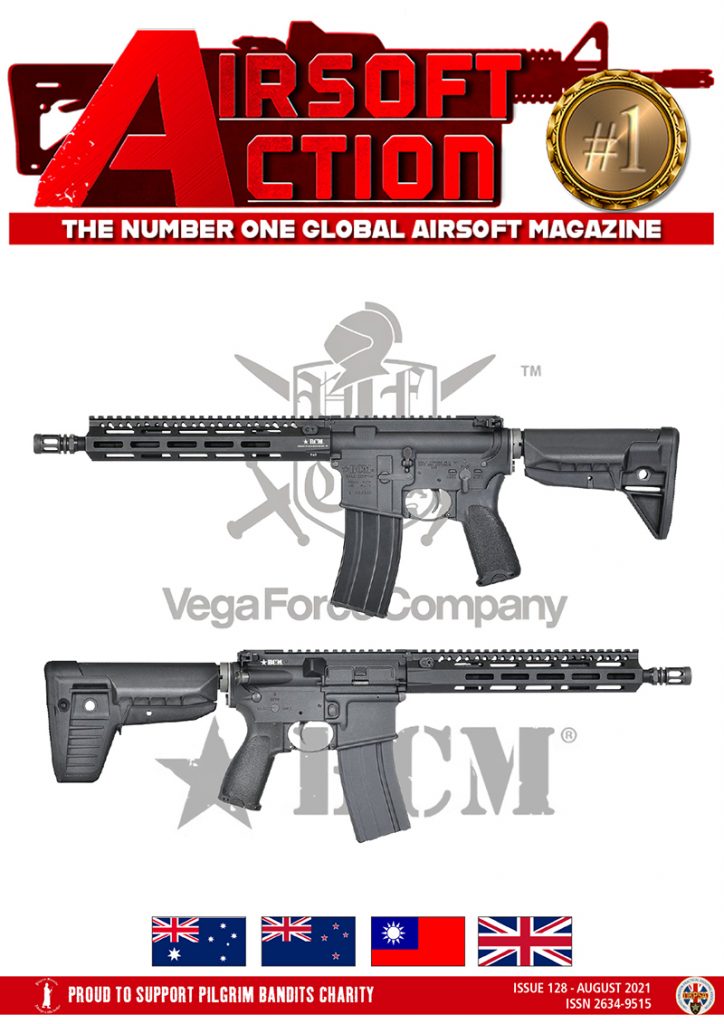 If "real" is a big deal to you, then be sure to check out our review of VFC's superlative BCM MCMR, along with Secutor's Rapax M5 DMR, E&L's Essentials AK range and Armourer Works Custom Black Ace.
In Kit & Gear, make sure you read about Marom-X's camera designed specifically for airsoft and a new "virtual shot" system from Australia, plus we get an update from Snugpak, take a look at what headgear the AA Legion prefer, head out to Red Cell's first post-lockdown game, see what happens when James gets his rockets airborne and delve into the workings of Jefftron's Leviathan.
Of course, we also have all our regular features and columns PLUS the latest catalogue from Military1st …all for free and all from the global airsoft magazine by airsofters, for airsofters – Airsoft Action.
We hope you enjoy it!
As always, Airsoft Action is FREE and you can read it on the Airsoft Action website (www.airsoftaction.net), plus all of these digital publishing platforms:
Issuu: https://bit.ly/3wPo4sO
Yumpu: https://bit.ly/3z3ttOB
Flickread: http://flk.bz/P1KV
PocketMags: https://bit.ly/2YDCpcZ
PocketMags+ (All You Can Read subscription service): https://bit.ly/37sTYQZ
Readly (All You Can Read subscription service): http://bit.ly/2QiS5yL
Magzter: https://bit.ly/30UkOzO
You can also grab the FREE Airsoft Action app and take your entire library with you, to read whenever you like, wherever you are!
Airsoft Action iOS App: https://apple.co/2WlabU2
Airsoft Action Android App: https://bit.ly/3h1ufCu