The latest issue is out today and with lockdown easing and games re-starting, Airsoft Action is at the forefront of what's happening around the world.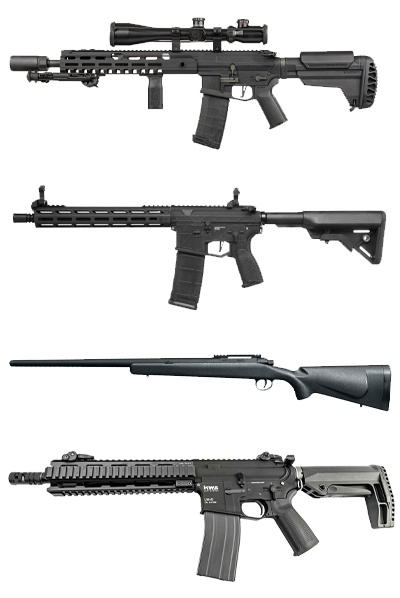 In this issue we get "up close and personal" FOUR SUPERB RIFLES, in the form of ARES' MUTANT series, EVOLUTION'S GHOST, KWA's LM4D and EMG's sublime BARRETT FIELDCRAFT and if you like your rifle to be more "AK" than "AR", don't miss RED CELL, as the crew look at TEN different "Classic" AKs.
On top of all that, we also look back at the KWA QRF and ACTION ARMY'S AAP-01 – and we haven't forgotten pistols either, as we update our VORSK Diary with their Custom Shop release, the VORSK VENGEANCE!
For Kit & Gear we get into TACTICAL FLEECES and PLATE CARRIERS, Bill W-R sorts out some 5.11 kit for those of a larger stature and Frenchie continues his "Site to Street" series with VIPER'S VX BUP.
We head to PORTUGAL and TAIWAN to catch up on games and Action Air and round off with some SIMPLE UPGRADES and a look at what's hot in UK retail right now.
…and if that wasn't enough to get your juices flowing, then the 166-PAGE SPECNA ARMS CATALOGUE we have published alongside this issue most certainly will!
As always, Airsoft Action is FREE and you can read it on the Airsoft Action website (www.airsoftaction.net), plus all of these digital publishing platforms:
Issuu: https://bit.ly/3y68YRL
PocketMags: https://bit.ly/2YDCpcZ
PocketMags+ (All You Can Read subscription service): https://bit.ly/37sTYQZ
Readly (All You Can Read subscription service): https://bit.ly/2QiS5yL
Yumpu: https://bit.ly/3eMzNTf
Specna Arms Catalogue: https://bit.ly/3fjQeFA
Flickread: http://flk.bz/30dF
Specna Arms Catalogue: http://flk.bz/Yhy1
Magzter: https://bit.ly/30UkOzO
You can also grab the FREE Airsoft Action app and take your entire library with you, to read whenever you like, wherever you are!
Airsoft Action iOS App: https://apple.co/2WlabU2
Airsoft Action Android App: https://bit.ly/3h1ufCu