The March of the PDWs seems set to continue at pace as Taiwangun have just put up a couple of great looking new models from SRC!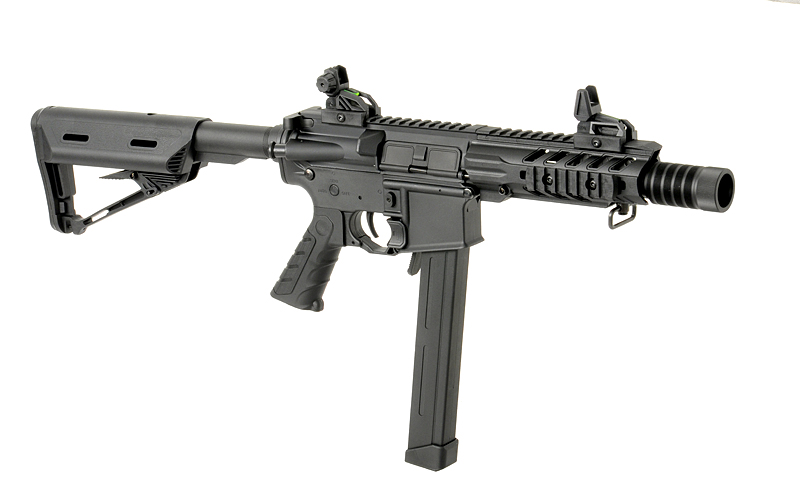 SRC have had their ups and downs over the years, but when they get it right they tend to produce something quite unique with great levels of performance. The new Falcon line has a body made of tough nylon fibre and a reinforced gearbox with a quick spring change system (without the need to pull out and open the gearbox) and a factory-fitted double chip MOSFET.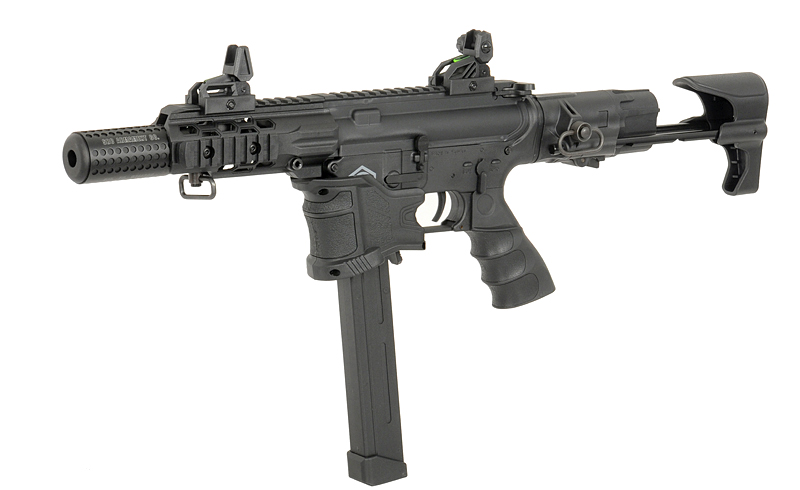 Mech-wise they come with a full steel CNC 22:1 gear mounted on 8mm full steel CNC bushings, full steel tooth piston, full steel spring guide with bearings,an aluminum cylinder head with double O-ring, sealing nozzle and high-torque motor. The replica has an adapter for pistol magazines included in the package, but after disassembly, it also allows to use of AR-15 magazines. The M-LOK handguard is also made of nylon fibre, but metal parts include barrel, flash hider, charging handle, dust cover, selector lever, bolt catch, trigger and magazine catch.
We're hoping that this will be another of the "quiet performers" from SRC, but we'll let you know for sure when we've had chance to test one fully!