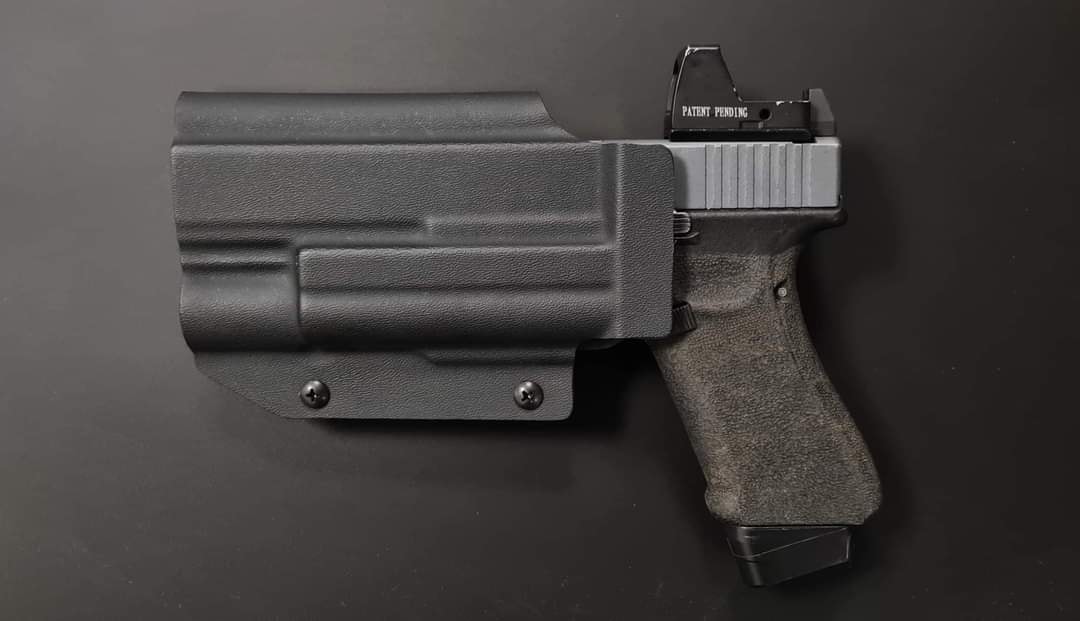 At AA we are always overjoyed when we see a fellow airsofter taking their passion to the next level, and our good friend Taig at Kydex Customs has most certainly done that!
Starting out producing some straightforward pieces of kit that we all need, he's gone on to greater things, and keeps coming up with superior designs, and has now introduced the new Pro Series Light-Bearing Glock Holsters to the Kydex Customs line!
These holsters have been designed from the ground up in-house by Kydex Customs to their own specifications and high standards and are also designed to work with more than just a single model of weapon mounted light so you can use a single holster with different pistol setups!
This first model of PS LB Glock holster is designed to work with several different real steel and airsoft Glocks as well as 5 different models of weapon light.
These compatible weapon lights are:
– Surefire X300
– Surefire X300U
– Surefire X300V
– Nuprol NX200
– Nuprol NX300
The holsters are also packed with their usual features such as fitting RMRs, Threaded Barrels, Suppressor Height Sights, having multiple points of Adjustable Retention and also have their awesome modular mounting system on the back which allows for mounting onto any popular mounting platform on the market!
Taig tells us that the Pro Series Light-Bearing product line of holsters will be their flagship continuing through 2020, and that models to give compatibility with other pistol lights are in the works!
Available now at www.kydexcustomsuk.com/pro-series-light-bearing