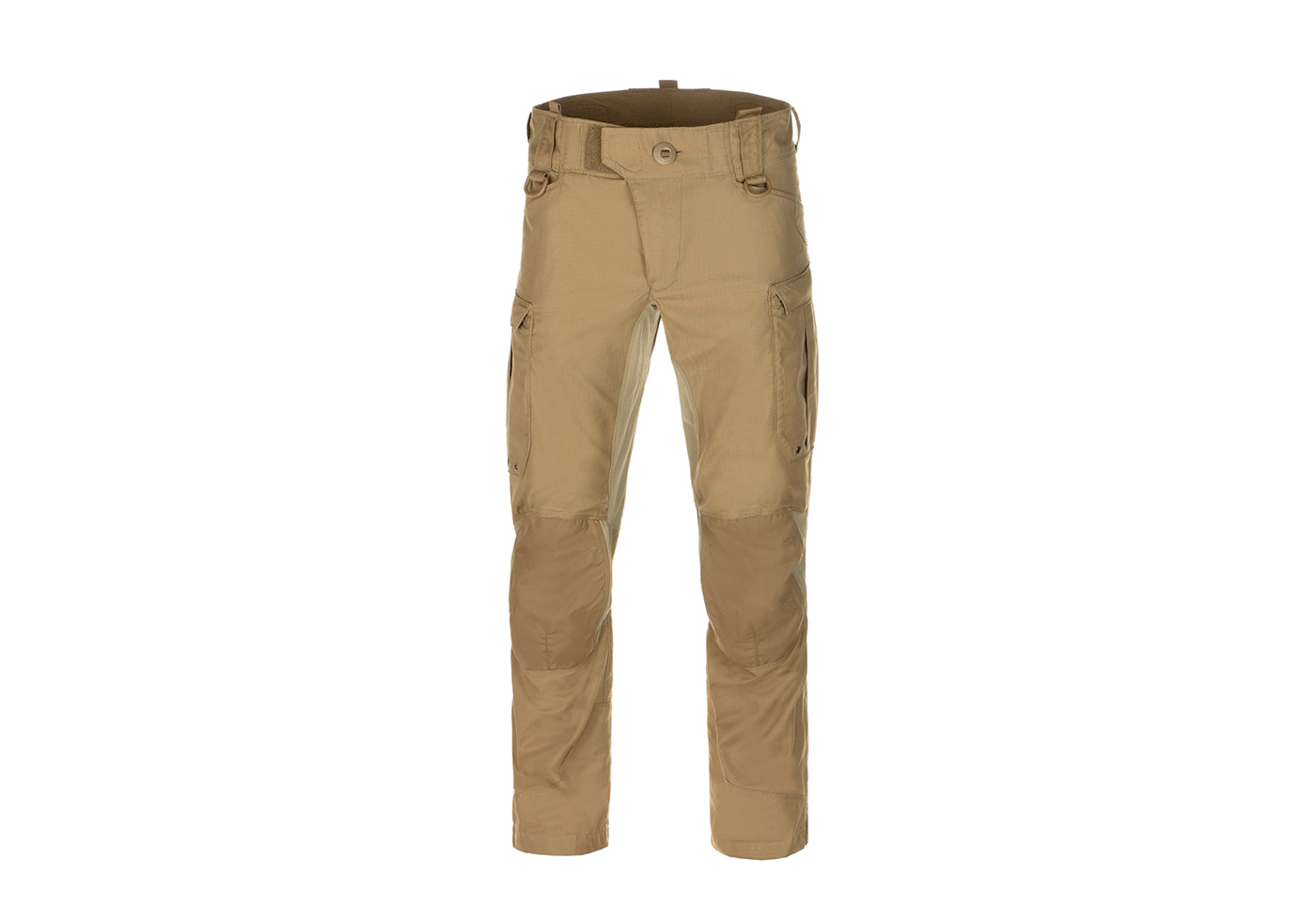 Our friends over at Clawgear have just sent us over a pair of their latest MK.II OPERATOR COMBAT PANT to check out, and already we're liking what we see!
The Mk.II Operator Combat Pant is the result of a close co-operation with various SOF operators and sets the focus on its fit and versatility. The addition of stretchable elements massively exceeds the mobility of the operator and makes movements incredibly smooth. The trousers have many proven features such as a waist-adjust system or the sophisticated knee section with internal height adjustment, but also many newly developed features such as the integrated stretch areas, an improved pocket concept and a completely new tailoring.
The pants are made from a combination of cutting-edge fabrics such as NIR NYCO blend (50% polyamide, 50% cotton) according to US MIL-DTL-44436B, and NIR stretch elements (93% polyamide, 7% polyurethane), with 'YKK' zippers and 'Amann' sewing threads. The lining in knee area is made of stretchable and durable water repellent performance fabric (87% polyamide, 13% elastane).
The pants offer excellent wear comfort and great freedom of movement due to stretch elements and innovative cut, they are optimized for safety & rigger belts use, and have adjustable knee-height and integrated knee pad compartments (knee pads are available optionally). In addition they have triple stitched main seams, and even offer a reduced infrared signature!
As usual from Clawgear the new pants are impeccably put together and immediately comfortable with a range of adjustment that let's you wear them just as you like them! Available now in a number of colours, you can check them out HERE!