When you're finishing up an AEG or GBBR build it's all about those little "finishing touches", and PTS continue to add to their product line to provide exactly what you need!
The PTS Low Profile QD Sling Swivel Type S is similar to the PTS Low Profile QD Sling Swivel. The D loop on type S though is moved a bit downwards for providing more space and slimmer size when you want to attach a sling point but have limited space.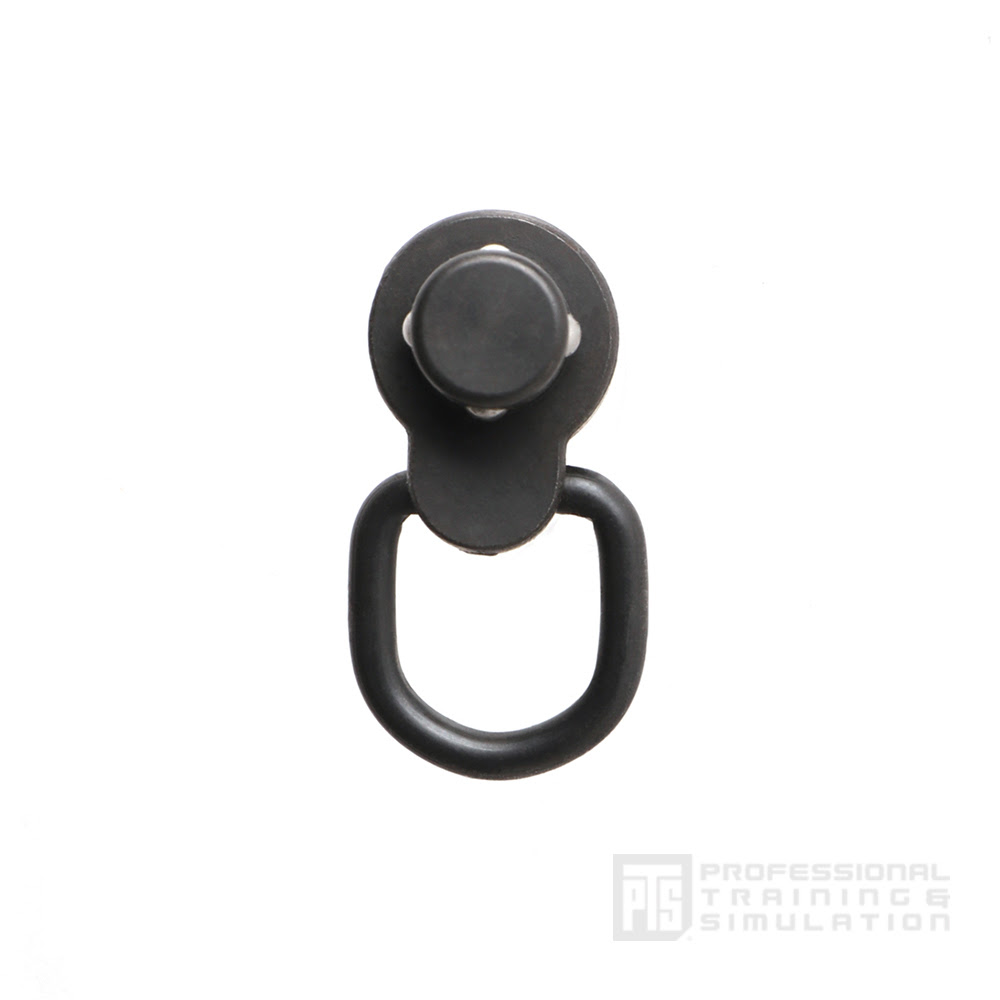 The D loop on the Type S for a hook-type attachment can withstand strong pulling forces in all directions. Made of a strong steel alloy, the swivel has been tested to withstand up to 300kg of load. The QD sling swivel also features a recessed button, a design feature first seen on the PTS ESP-M2, which prevents accidental activation.
And with an approximate weight per unit of just 20.5 grams this will add efficiency to your setup with a negligible weight increase!
Check out the PTS Low Profile QD Sling Swivel Type S HERE and for more details of the entire range just visit the PTS WEBSITE