It's most definitely a "Big News Day" today as we just finally got the nod on the release date for the very latest addition to the VORSK pistol range in the form of the AGENCY VX-9!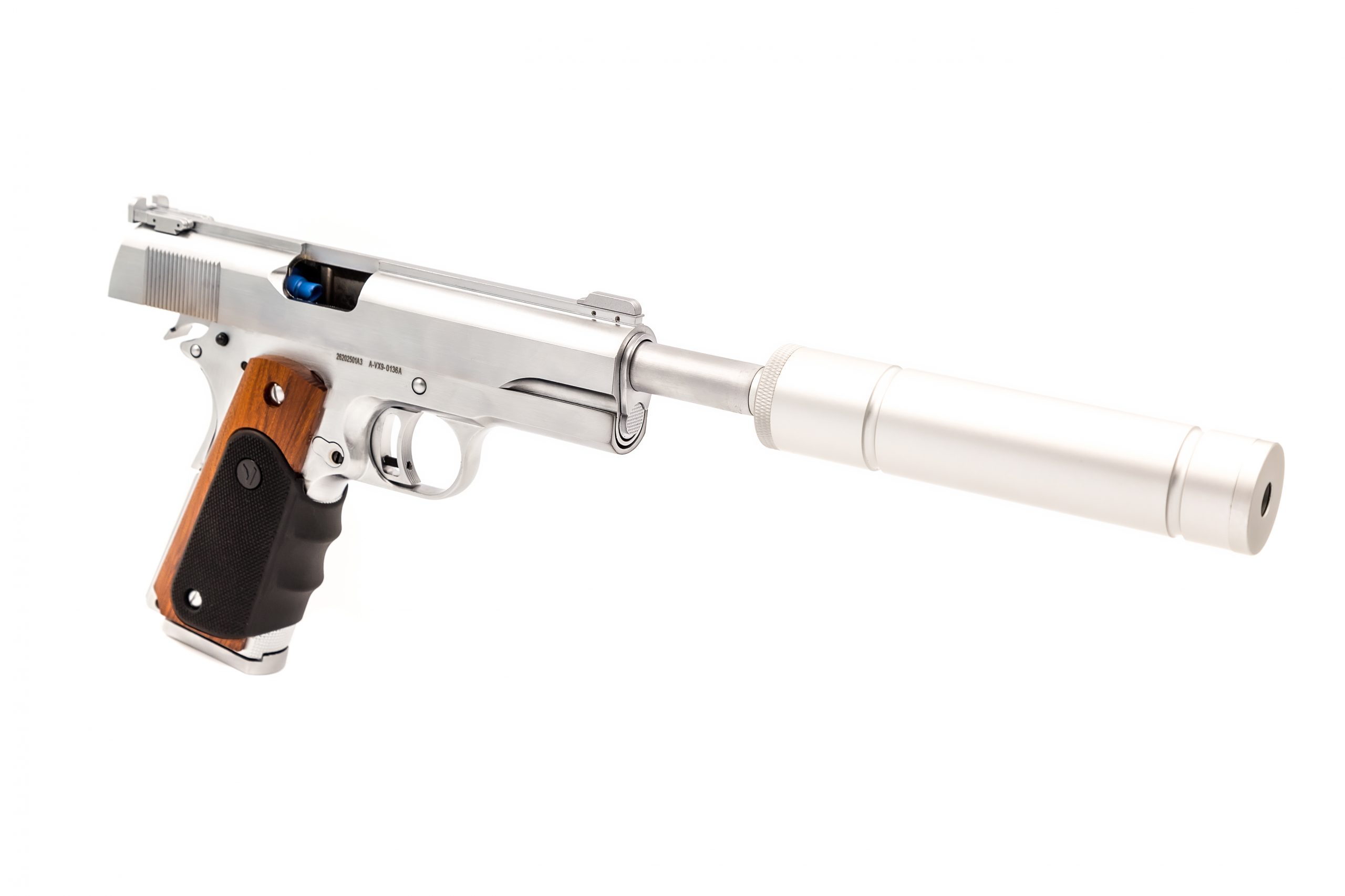 VORSK have really been pushing things along with their new additions to their range even as others have let the current situation dictate a slow down, and this particular model is a very special one that we knew about, have seen go from concept to reality, and broke the news on just prior to "Not IWA 2020" as seen in Issue 111 of Airsoft Action. We've been waiting patiently for VORSK to hit the "go button" on this stunning new pistol, and now we can finally let you know that it will be hitting stores soon!
Finally, here they are in all their complete glory! The Agency VX-9 comes with a silencer and will be available in Black, Chrome, and Chrome with Chrome Silencer. VORSK will also be offering a Special Edition double pack which is pretty darn exciting for all you collectors out there as well as players.
These are due to be released in June so check with your local VORSK stockist as if you're anything like us, this is a pistol that you will 100% want to own and shoot.