At Airsoft Action we're more than partial to gear from our Polish friends at Direct Action, and we're pleased to see that after speaking to them at length earlier this year at SHOT Show in the USA they've dropped some of their new equipment items, and even added new colours! We're looking forward to checking out the new arrivals and "GOING LOUD" with them ourselves, but you can get the lowdown on them straight away by simply clicking the links!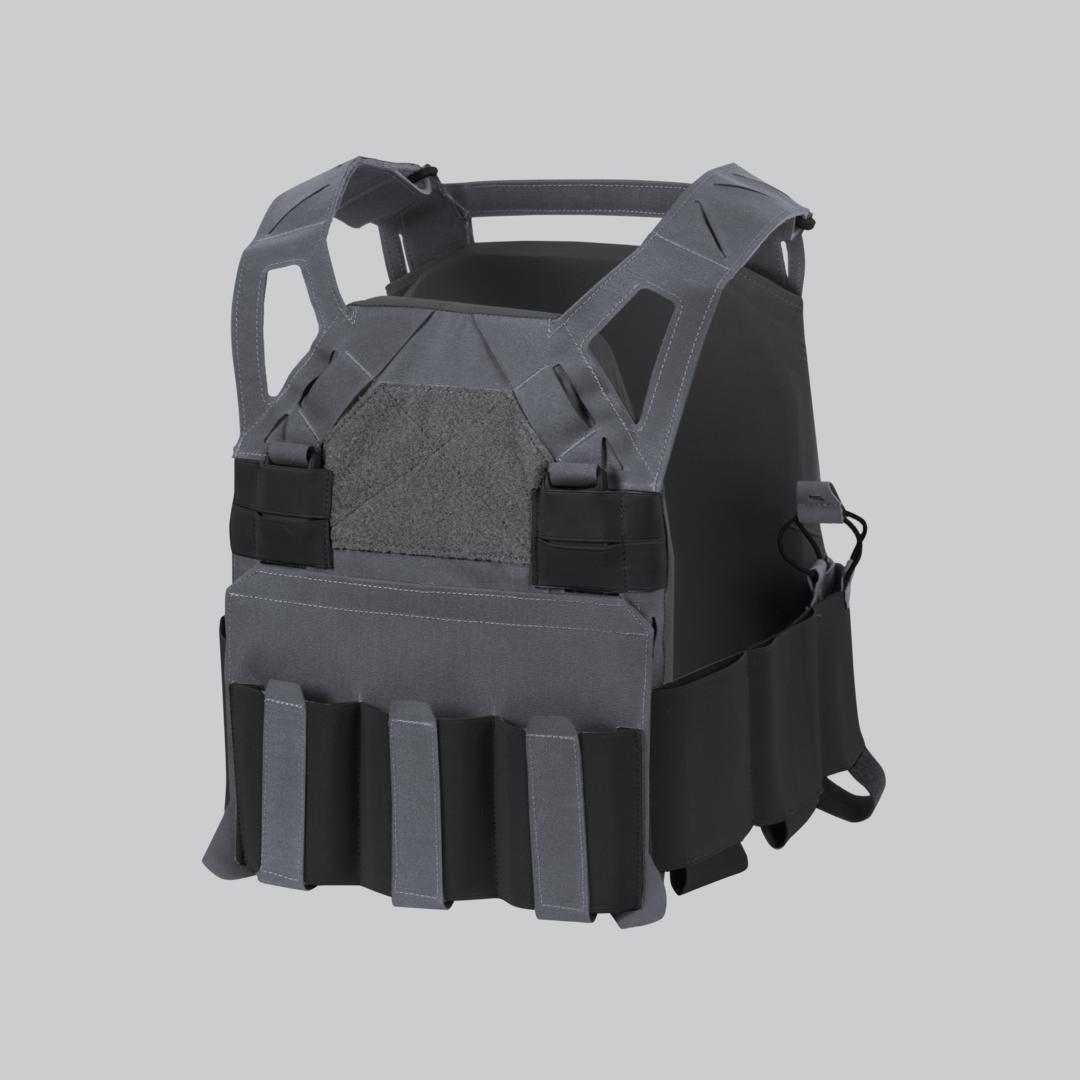 HELLCAT LOW VIS PLATE CARRIER®
A Slick, low visibility, low profile, yet durable plate carrier designed to be used either under your jacket or as an outer ballistic vest. This is a light platform, with limited modularity. It features a fully elastic cummerbund with two carbine mags pouches and one radio pocket on each side, as well as a front flap with three elastic pouches for carbine/smg/pistol mags. The slick construction is perfect for CQB use, with almost no loose parts that can be snagged within the environment. Large Velcro® panel on the front and back for unit ID patches. The HELLCAT® is perfect whenever you want to run a lower profile, but also want to have the availability to have some more firepower at hand.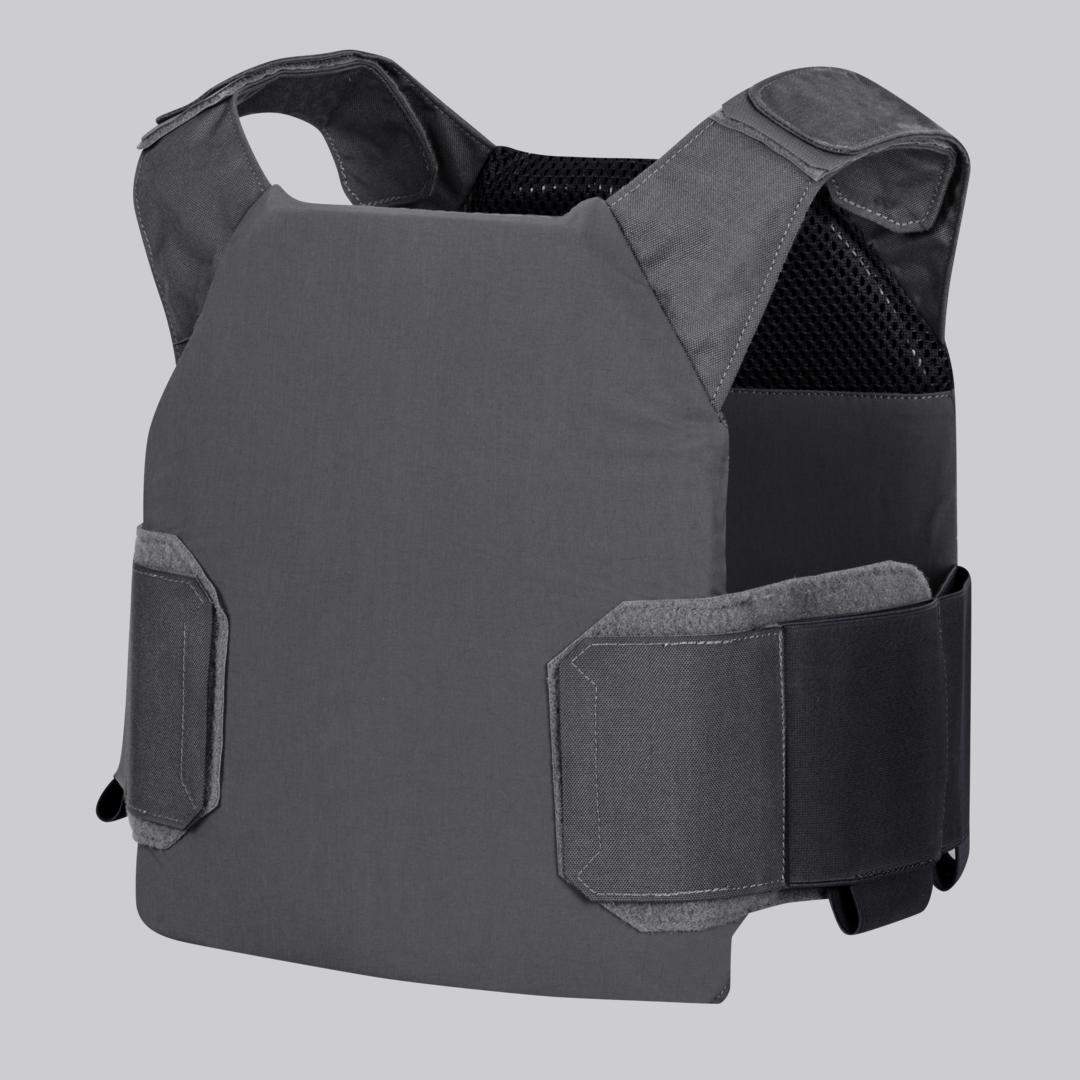 CORSAIR® LOW PROFILE PLATE CARRIER
The CORSAIR® low profile plate carrier is a lightweight, slick and easily concealable ballistic vest. This simple plate carrier was designed to be worn under your clothing without any additional Velcro®, flaps, or any modularity. The CORSAIR® features a fully elastic cummerbund with inner carbine/pistol mag pockets. It's made entirely of elastic nylon fabric to tightly fit different types of plates, without any unnecessary bulky stitching. This enables it to be concealed under your jacket or even a shirt. Made only in solid colors to blend even more with your everyday clothing – perfect for undercover or covert operations requiring hard ballistic protection (III, III+ to IV standalone*).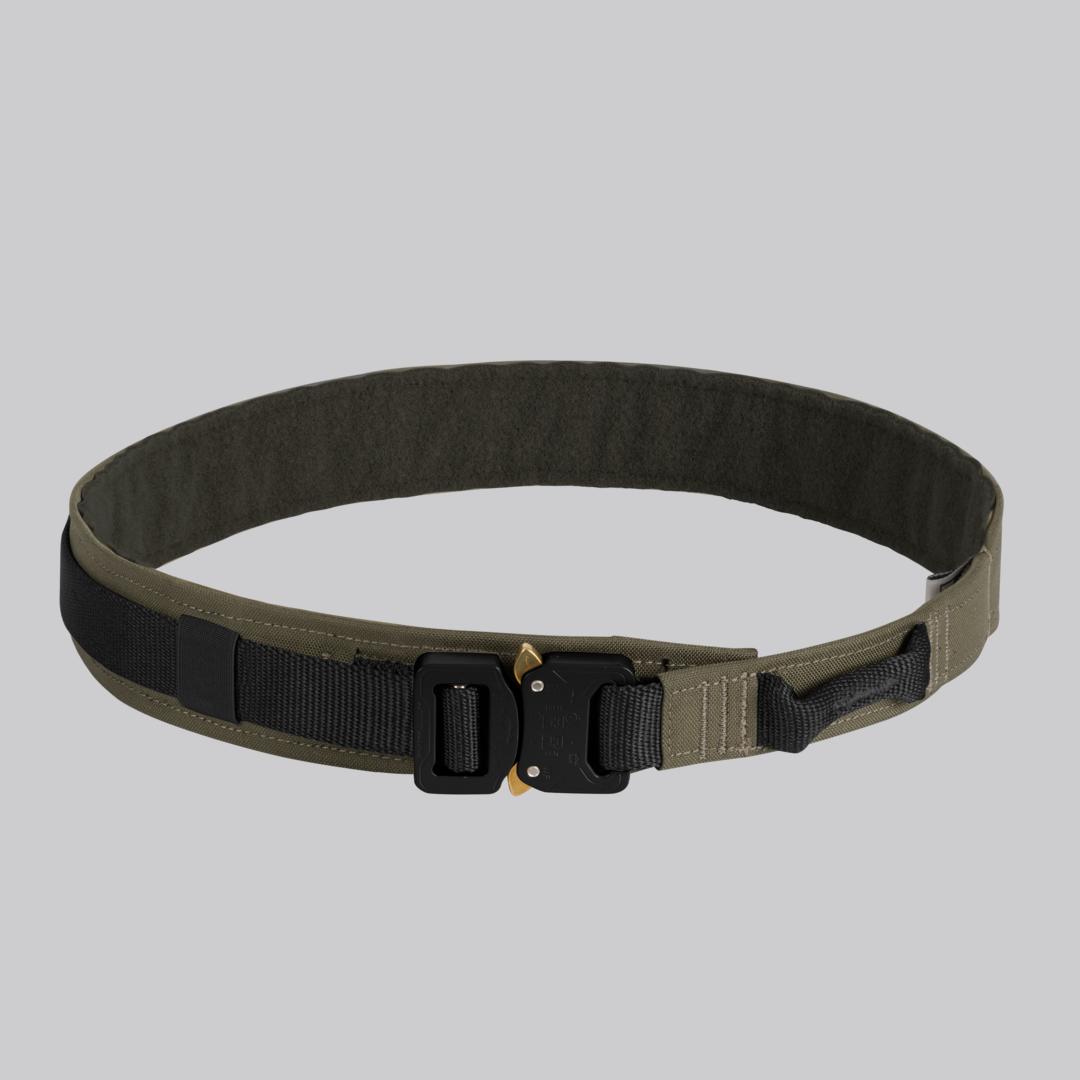 As sleek as its famous namesake, MUSTANG® rescue/gun belt is lightweight, slim and durable. The belt is made of laser cut proprietary laminate with internal stiffener to keep its shape even with holster and numerous pouches attached to it. The tubular webbing that goes around the whole belt has additional mounting point for carabiners, FROG® buckle etc. All the stress points were reinforce with numerous bartacks. It can be worn alone as a trouser belt, or as a duty belt in combination with the matching inner belt, or together with the MOSQUITO® modular belt sleeve.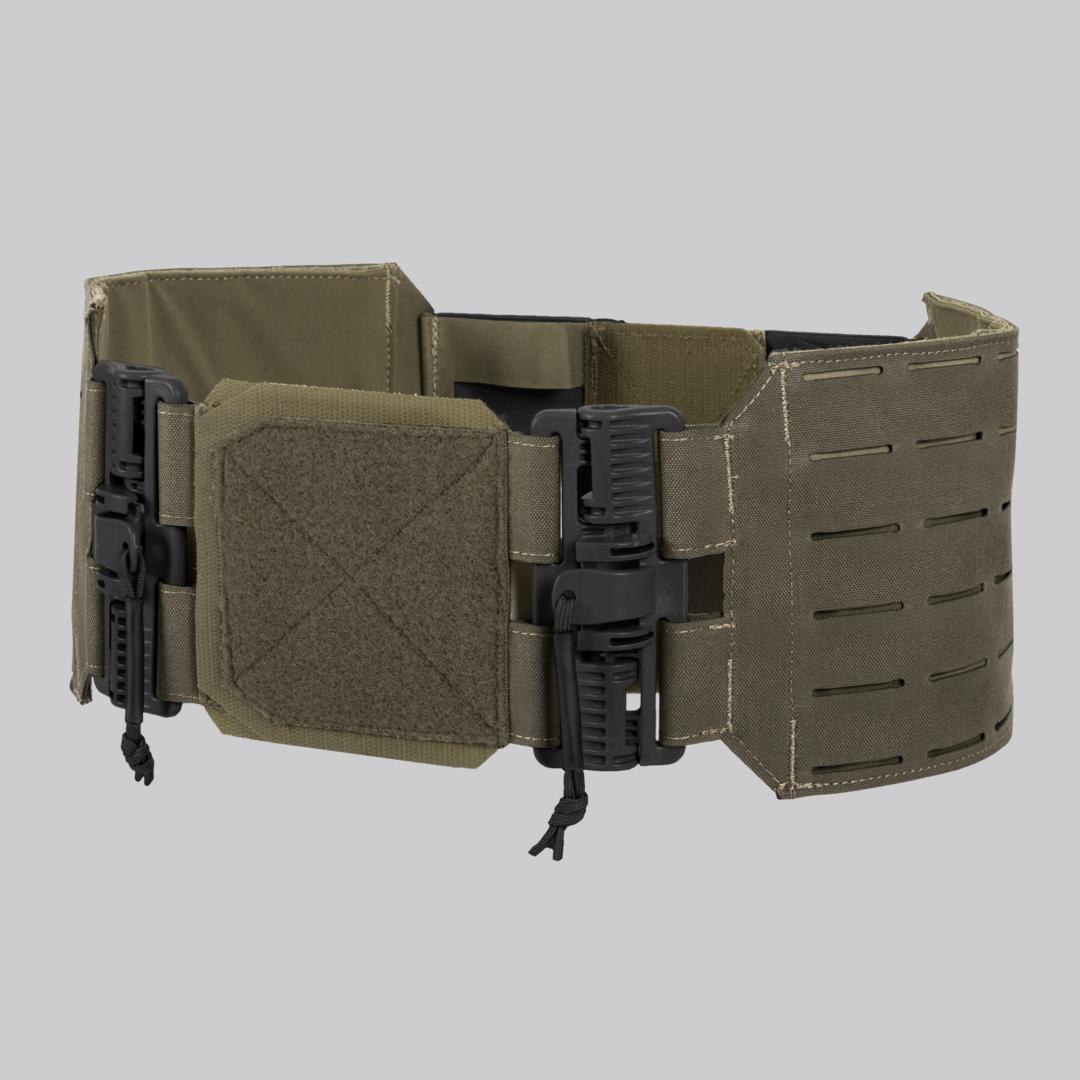 SPITFIRE MK II RAPID ACCESS CUMMERBUND®
If you need a fully scalable platform that can be configured to any mission type, there is no better choice than our SPITFIRE MK II. And this was achieved with multiple types of cummerbunds, flaps and back panels. One of them is the RAPID ACCESS CUMMERBUND. Based on the construction of our standard modular cummerbund, it features innovative ROC buckles. The cummerbund is attached to the front just like the standard one, via hook&loop. But to open or close it, you no longer need to open the front flap, but you just pull one of the cord pullers to open the buckle, or you just slide the buckle down to close it. What is even more important, the buckles are silent.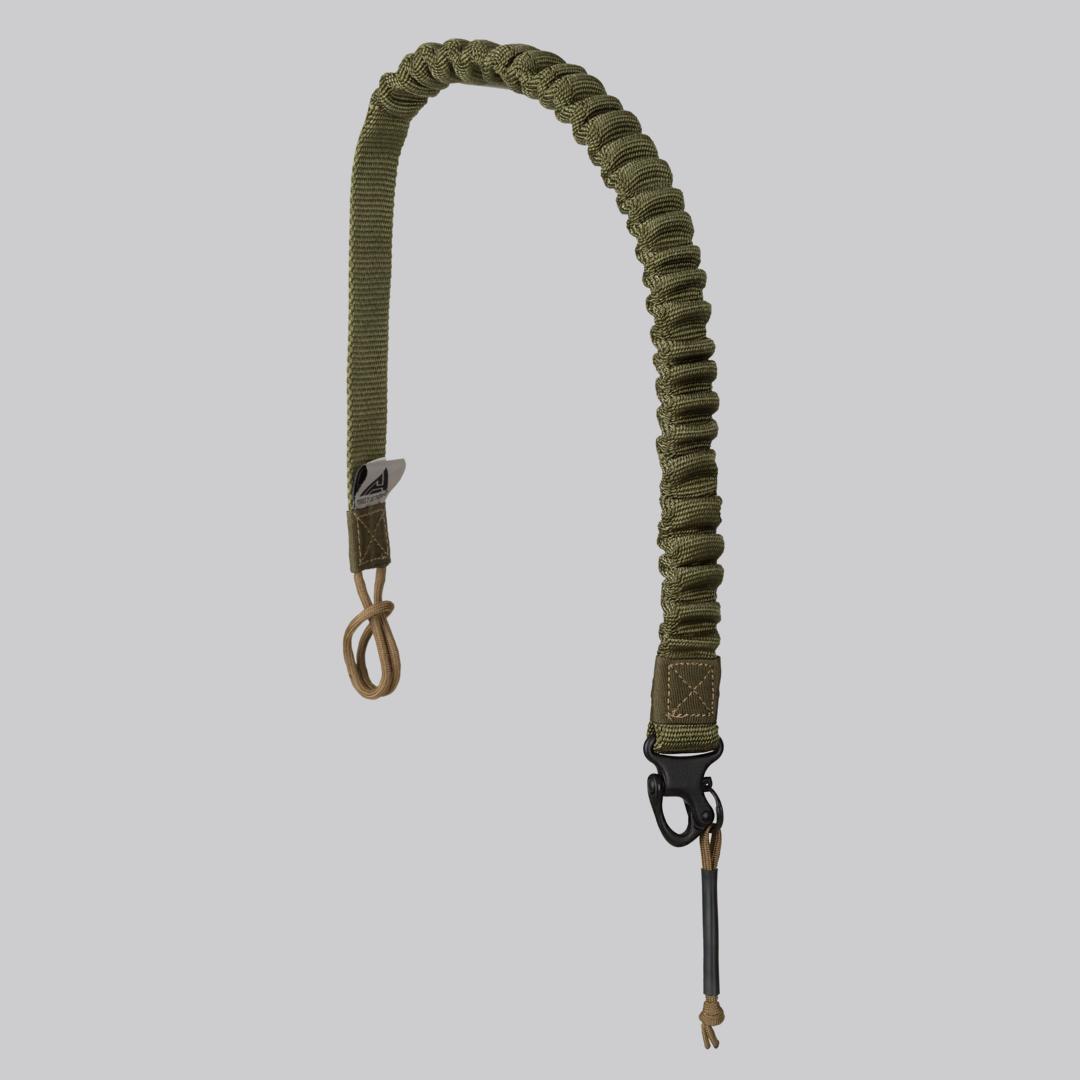 The SHOTGUN EXPANDABLE SLING was designed as a single point sling especially for stockless breaching shotguns. The sling is made of polyamide (nylon) 1″ tubular webbing with additional elastic core. The sling is shortened by the core. The sling is mountable to any MOLLE/PALS compatible platform. On one end the sling has a paracord (550lbs nylon cord) loop that goes over the MOLLE/PALS webbing or laser cut slit. On the other side, the sling has a metal, mil-spec 1″ snap shackle with additional, rubberized, stiffened puller. The snap shackle is compatible with most of the shotgun mounts.