Many of you will already know that, as well as Airsoft Action, Calibre Publishing also produces PMCI, a digital-only magazine dealing with real-steel as opposed to airsoft and quite often we see something that appears in both worlds.
Bullpups in airsoft are very much "love 'em or hate 'em" but those players who use them, swear by them and the fully-licenced Umarex IWI Tavor X95 is right up there with the best of them, however, they are now almost a rare as the proverbial rocking horse poo! Even UmarexUSA have them marked as "Out of Stock".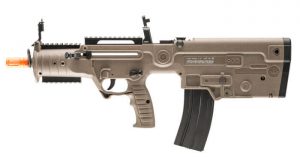 But maybe that might change, as IWI is to announce additional procurement of the Micro-Tavor (X95) assault rifle by the IDF (Israel Defense Forces).
This is the Press Release sent to PMCI:
Israel, 07 September, 2021. IWI – Israel Weapon Industries – a member of the SK GROUP (founded by Mr. Samy Katsav), and a worldwide leader in the production of combat-proven small arms for governments, armies, and law enforcement agencies around the world is proud by the additional procurement of the Micro-TAVOR assault rifle by the IDF, to be in service by infantry units.
The decision was made as part of the IDF's complete annual plan, taking under consideration significant parameters such as adaption to the forces' missions in the modern battlefield, compliance between acting duty forces and reserve and more.
Designed for militaries, law Enforcement agencies, and special forces, the Micro-TAVOR (X95) was developed in close cooperation with elite units of the IDF, and was tailored to their specific requirements. Incorporating advanced technology enabling the conversion between calibers within minutes, special ops can use the same weapon platform for a wide array of scenarios, for mission success.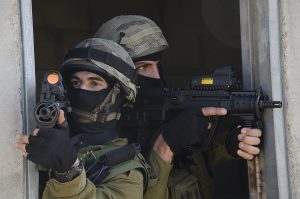 With an outstanding effective range of more than 500 meters, the Micro-TAVOR was created to deal with modern terror threats, as well as urban and open area combat – all in one mission. Exceptionally reliable in even the harshest weather conditions, the Micro-TAVOR complies with the most stringent NATO standards for small arms, including environmental standards. Combat-proven by many police and armed forces around the world, it is the standard Israel Defense Forces (IDF) rifle.
According to Ronen Hamudot, Exe. VP Marketing and sales: " The TAVOR family has been in use by various units of the IDF for the past 15 years. This announcement by the IDF for further procurement is yet another evidence for the TAVOR's high performance and reliability in the field".
The Micro-TAVOR is a designed by users' platform. IWI's engineers are still serving as reserve in the IDF, hence like all IWI's products, the Micro-TAVOR was designed and developed according to their own experience in the field. We are very proud of this ongoing long-term cooperation with the IDF, and the Micro-TAVOR being once again the weapon of choice.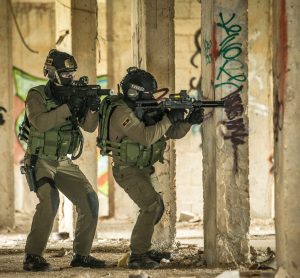 Hamudot adds, "IWI works closely with its worldwide customer base, providing solutions that are designed to meet their specific needs." He goes on to say, "The Micro-TAVOR is one of the most popular weapons of its category in the world – a success based on its exceptional effectiveness and reliability. We continue to develop a range of new configurations and applications in order to ensure its effectiveness in the widest possible range of situations and field requirements."
So, who knows, maybe we might start to see more of them in airsoft too?