Whilst it may seem that new pistol models being released at the moment are all about new, cutting-edge designs and looks there's always something to be said about a classic isn't there?
Word is from the good people at RAVEN is that they have a nice surprise on the way for those of you who love a classically-styled 1911 in the form of their Brushed Alloy MEU model! It will be available with RDS or without, and comes with some fetching wood grips just to round off that "old skool" feel.
Building on the success of the RAVEN MEU models that have now been fully "tried and tested" not only by us, but by many of you too, the new model takes all that goodness and performance and wraps it up in a very stylish package; we can't wait to get our hands on one of these and will report back when we do.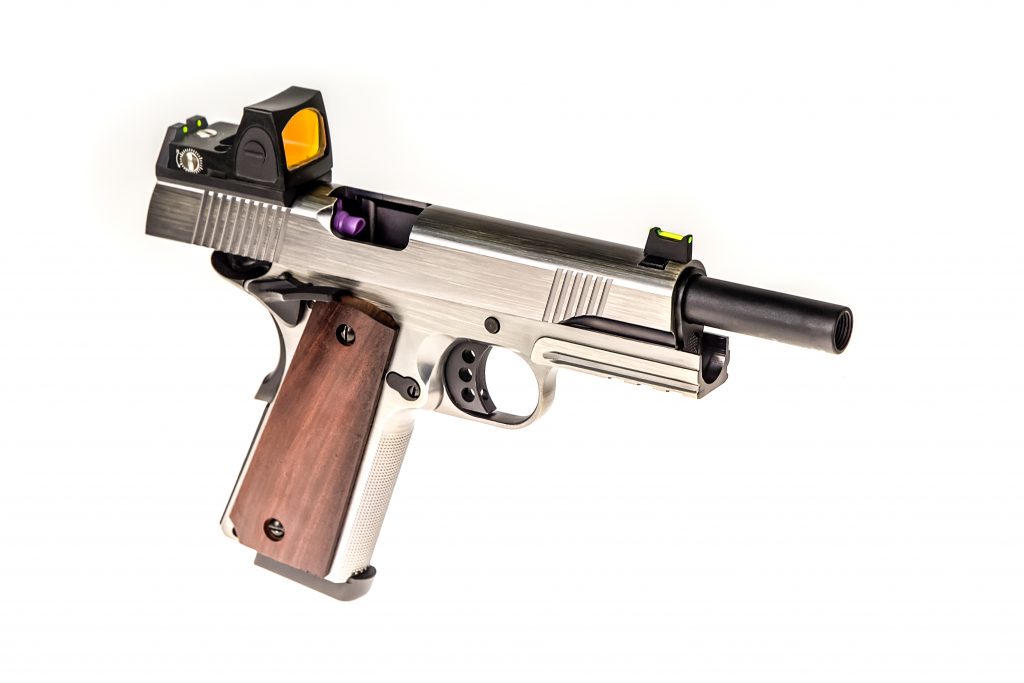 But if you've become a fan of the latest RAVEN Hi Capas (Bill has become a HUGE fanboy!) then there's also something fabulous to look forward to in the form of the DRAGON 7; this "big brother" of the Hi Capa range takes things up a level with a split-slide design that's sure to increase both cycle and gas efficiency for such a big pistol!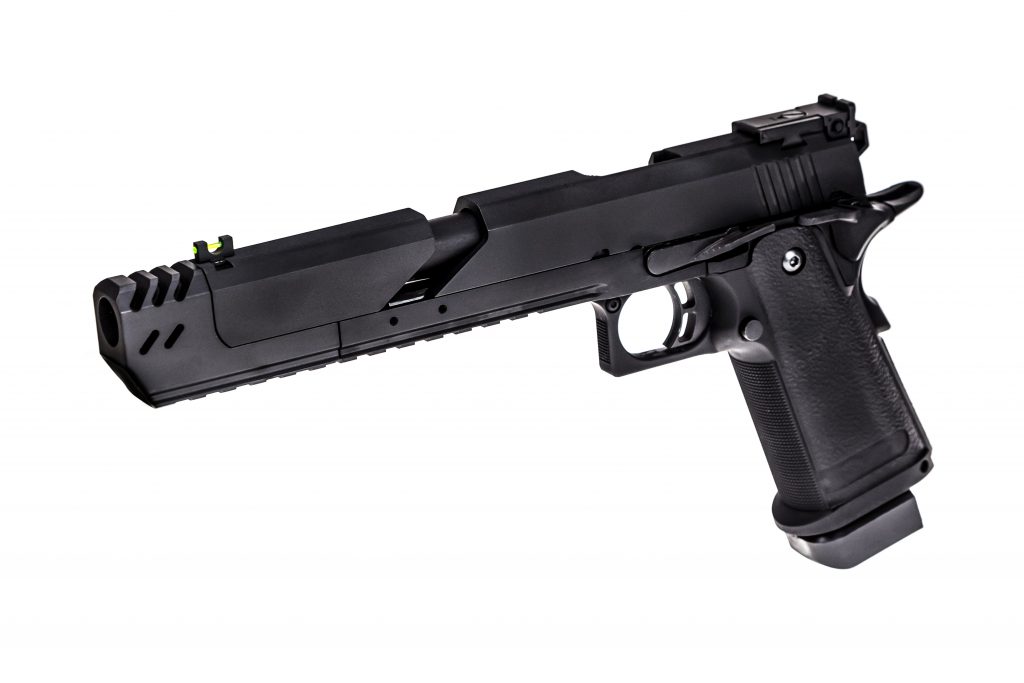 Undoubtedly there will also be a nudge in the accuracy terms thanks to the as-standard 6.03mm inner barrel, and the great thing is that if you already own a 4.3 or 5.1 model the magazines will be fully compatible; we don't know about you though, but we hope there's an extended magazine coming along for these bad boys soon to make the most from that new recoil spring!
For more information please do check out the latest on RAVEN social media, and keep an eye on the RAVEN website to get all the information on all these new models!