Following a hugely successful launch of the FREE digital-only version of Airsoft Action magazine and after months of development, we are delighted to announce the all-new Airsoft Action website goes live today!
Our new web address is: www.airsoftaction.net and it is live …………NOW!!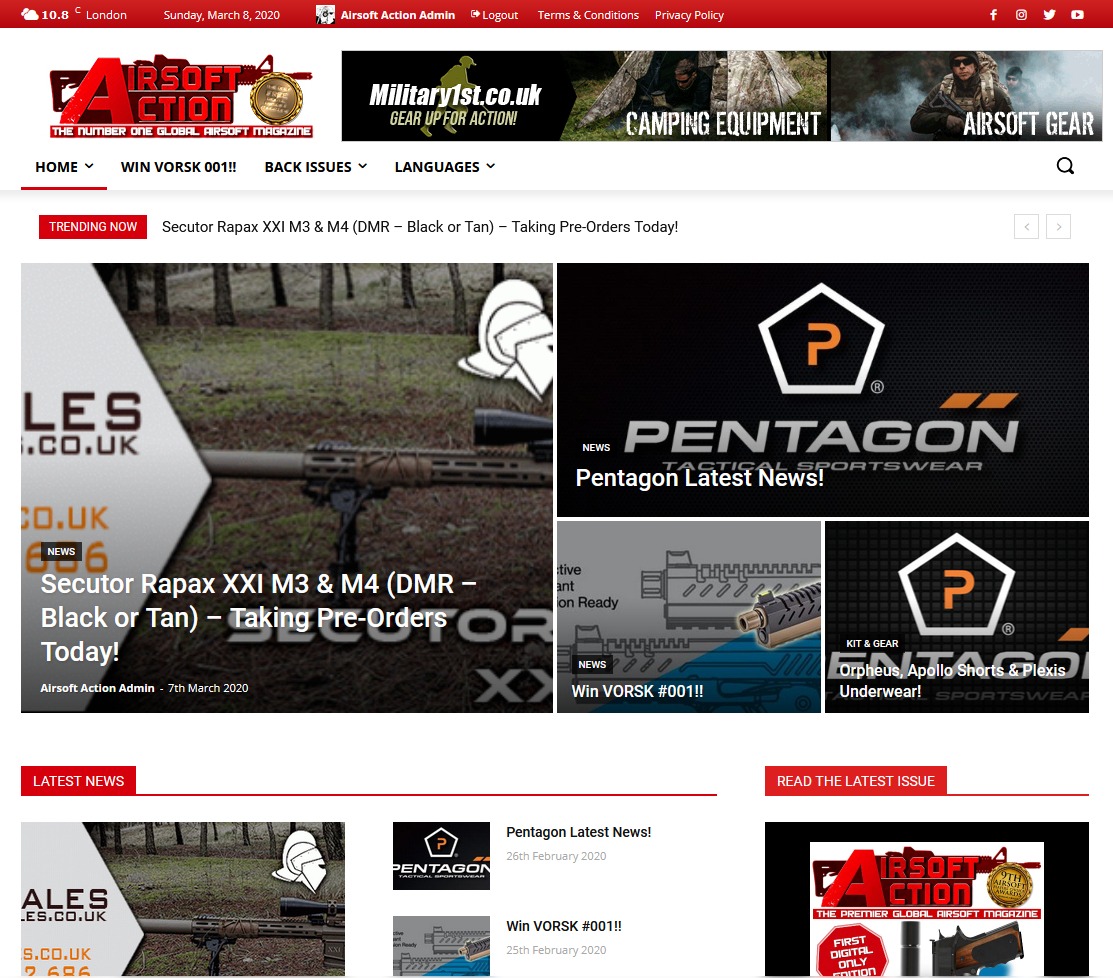 Originally scheduled to launch "live" during The Airsoft Meetup at IWA (which was postponed due to Covid-19), being 100% digital means we can go ahead as planned!
With a fresh new look and focus on "news as it happens", airsoftaction.net is an "airsoft hub" where you will find a constant stream of information relevant to airsofters, wherever you are around the world.
Feeding up to sixteen different social media channels, news will spread instantly, bringing the game to an ever-widening audience and promoting airsoft as a safe, healthy and enjoyable sport for everyone to enjoy.
Of course, we are not going to stop there and plans are already in place for some very exciting future developments!
Head over now to www.airsoftaction.net and take a look at the all-new Airsoft Action website.